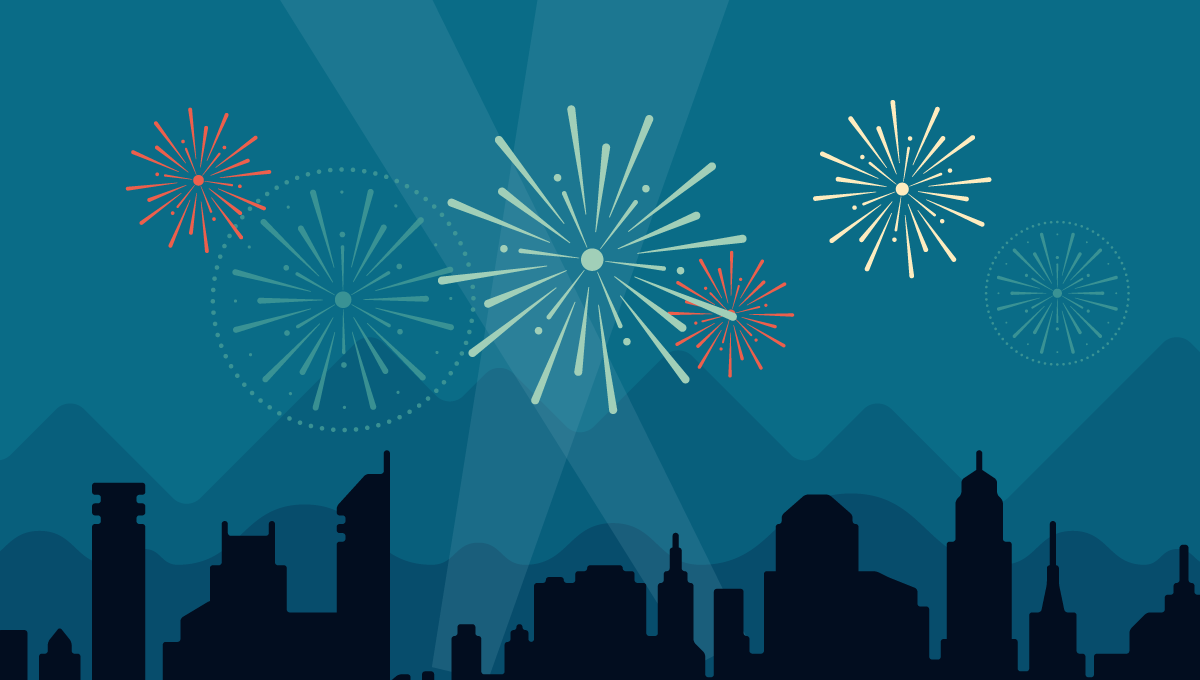 Here's an excerpt:
The Louvre Museum has 8.5 million visitors per year. This blog was viewed about 77,000 times in 2014. If it were an exhibit at the Louvre Museum, it would take about 3 days for that many people to see it.
Are you fucking serious? You mean to tell me that while I was off getting married, having babies and living the "glamorous" life as a weekend editor for MadameNoire writing listicles about Nicki Minaj's best lace fronts, you all were visiting my blog and reading the material that matters to me the most?
The struggle is real. The writer struggle. The family struggle. The life struggle. So I am thankful to all of you who sent me well wishes on my recent life changes via Twitter, Instagram or on my site and who I've managed to be a source of inspiration to. In 2014 I found myself at the forefront of a lot of difficult decisions and big life changes. While editing for Madamenoire, I had to call into question what type of writer I truly wanted to be. I learned a lot and needed the opportunity to become a better writer. But I found myself at a crossroads all writers who are committed to the craft eventually do, especially in this new day and age of blogging: Money vs. The Message.
There I was every weekend working 6 plus hours non-stop, checking out on my family and friends and cranking out posts covering the weekend highlights of celebrity arrests, baby showers and break ups. I was picked apart by readers for writing the very stories that would get a million or so hits in a matter of hours. But it's no secret that my more empowering and thought-provoking posts on improving ourselves as individuals and our communities in our relationships, professions and families sometimes felt like they were falling on deaf ears. A post about Beyonce's latest lip color would almost always get more hits than 10 tips on getting your kid off the corner and in college.
And I get it; such is the harsh business of blogging: to get hits, get paid and go home. I was making pretty decent side money so that was definitely an incentive. Not every piece I write has to be some mind-blowing essay on self-improvement and positivity, but that's what I want a majority of my writing to convey. Because the truth is the world would keep spinning with one less post about Iggy Azalea's ass.
I get it, though. Sometimes all I want to do is click on MediaTakeOut and take in a bit of foolishness so I can escape the police shootings, rape accusations and corporate computer hacks. But I need my name to be synonymous with more than who some celebrity is sleeping with for the week. I thank Madamenoire especially for being one of the blessings in my life and exposing me to a broad audience and allowing me the forum to express my thoughts on everything from self love to Love and Hip Hop Atlanta. But Bullets and Blessings is where I give anyone who's willing to listen my honest truth about everything: my concerns, my fears, my fascinations and my celebrations. I commend anyone who can do that with the general public these days. It's like Erykah Badu says, "Keep in mind that I'm an artist.  And I'm sensitive about my shit."
So once again thanks to all of my loyal readers and all of you who are newly subscribed to my randomness. You all truly are what keeps me logging in and what makes Bullets and Blessings bulletproof. I can't wait to do it all over again in 2015!
Click here to see the complete report.